The Office of the State Attorney held a fundraiser and donation drive, A Cause for Paws, for the Lake City Humane Society and the Suwannee County Animal Shelter from June 20th to August 2nd.  Drop boxes where located at each of our four offices as well as the Columbia and Suwannee County Courthouses.  The community was very generous with donations including cat and dog food, pet beds, kennels, bedding, cleaning supplies and many other items.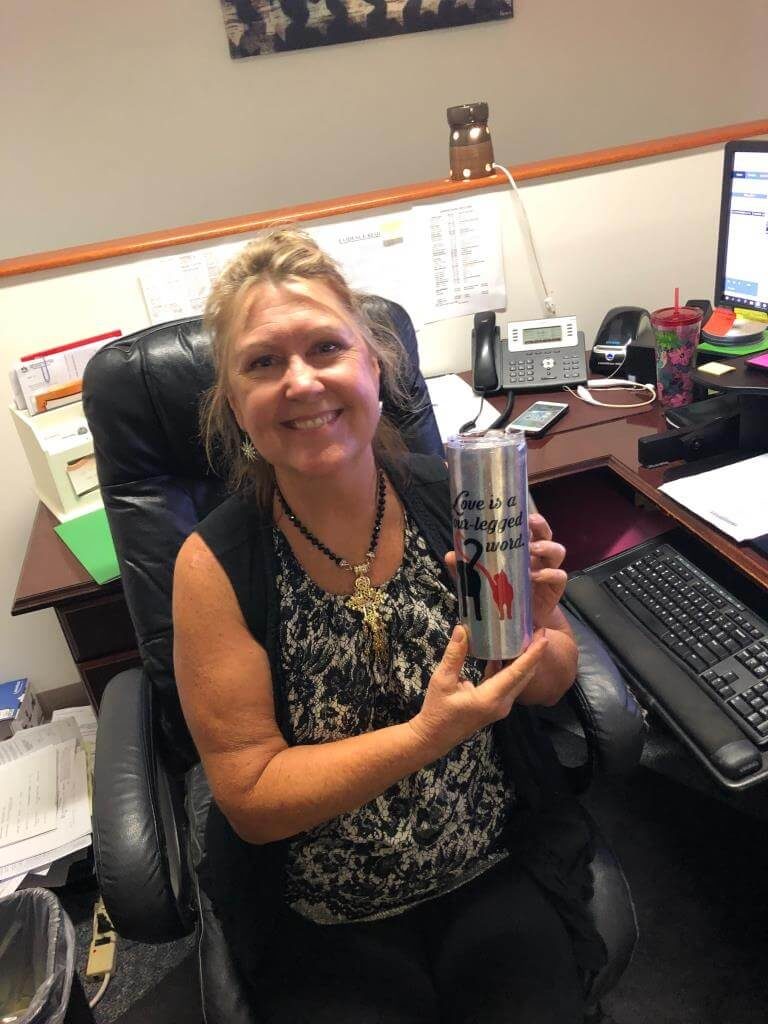 A Krispy Kreme donut fundraiser was also held by employees of the State Attorney's office with the employee selling the most donuts winning a cup reading "Love is a Four Legged Word". The winner of the cup was Legal Assistant Robin Smithey, selling 114 dozen. That is 1,368 donuts!
Due to generous community support, Mr. Siegmeister was able to deliver $350 to each facility along with all of the donations shown.  The Suwannee County Animal Shelter received an additional $50 private donation, and the Lake City Humane Society received a donation in the amount of $500 from attorney Tommy Demas who donated on behalf of A Cause for Paws.  Many thanks to all who participated in supporting the animals of Columbia and Suwannee Counties.