Mother's Day basket raffle, benefitting Suwannee River Breast Cancer Awareness Association.
The Suwannee River Breast Cancer Awareness Association is a local charity that provides support and resources for those affected by breast cancer in our community. We are proud to announce that the State Attorney's Office, 3rd Judicial Circuit of Florida is sponsoring a raffle to raise funds for this important cause. The prizes are beautiful gift baskets filled with goodies that anyone would love to win! Raffle tickets are available for purchase for only 2 dollars each or three for 5 dollars.  The best part is that the winner does not need to be present to win, so even if you can't make it to the drawing, you still have a chance to win.
By purchasing a raffle ticket, not only are you supporting a worthy cause, but you also have the opportunity to win an amazing Mother's Day gift basket. The contents of each include items such as gourmet treats, beauty products, and much more! To purchase a ticket, simply contact the State Attorney's Office, 3rd Judicial Circuit of Florida at 386-362-2320 or fill out the form at the bottom of this page. It's an easy way to support a great cause, and you just might be the lucky winner of a fabulous prize. Don't miss out on this chance to give back to your community and possibly win big!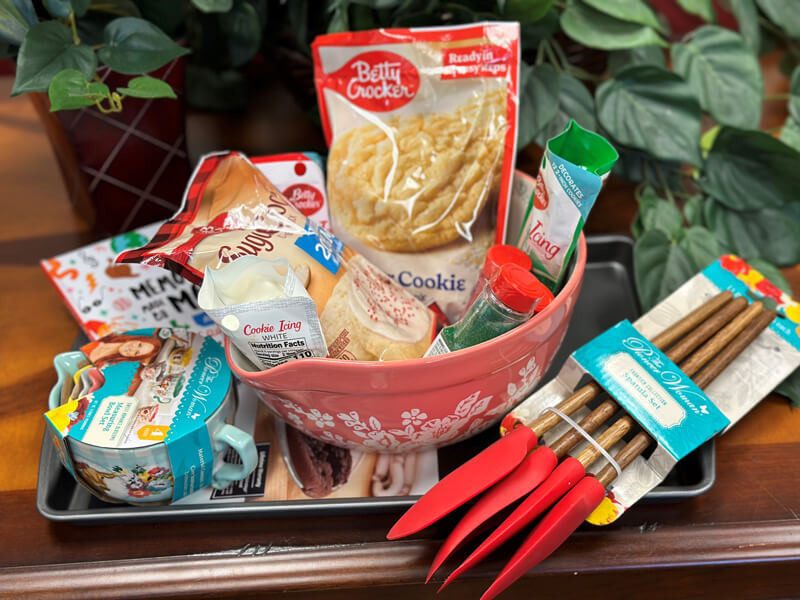 Pioneer Woman Spatula Set
Pioneer Woman Measuring Bowls
Memories Made by Mom & Me Keepsake Journal
Pioneer Woman Mixing Bowl
Nonstick Cooking Sheet
(2) Sugar Cookie Mixes
(3) Cookie Icing
Cookie Sprinkles
Bath and Body Works Basket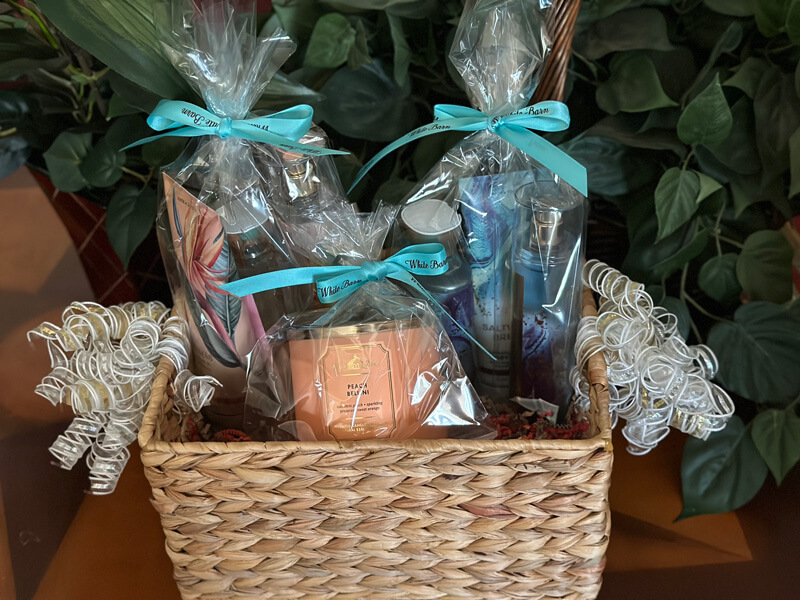 Bahamas Shower Gel
Bahamas Fragrance Mist
Bahamas Body Cream
Saltwater Breeze Shower Gel
Saltwater Breeze Fragrance Mist
Saltwater Breeze Body Cream
Peach Benilli 3 Wick Candle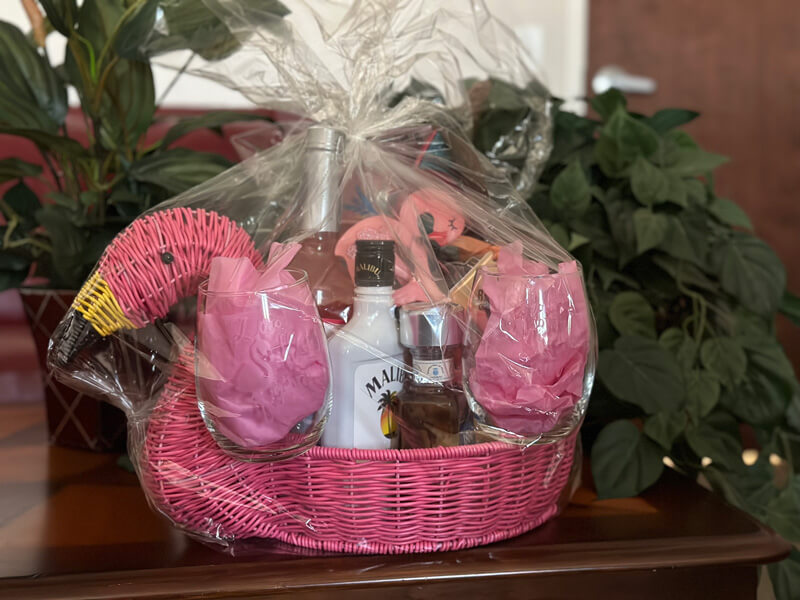 Adorable Pink Flamingo Basket
(4) Pink Drinking Cups
Rum Runner Mixer
Key Lime Margarita Mixer
Coconut Malibu Rum
1800 Tequila
Flamingo Garden Flag
Fun Flamingo Glasses
(2) "Zero Flocks Given" Stemless Wine Glasses
Endless Weekend Felt Freshie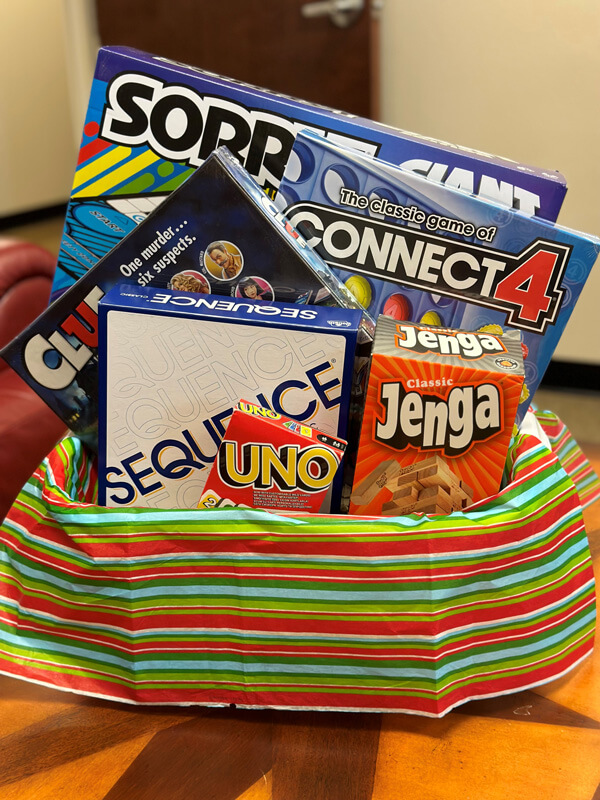 Giant Edition Sorry
Connect 4
Clue
Sequence
Jenga
Uno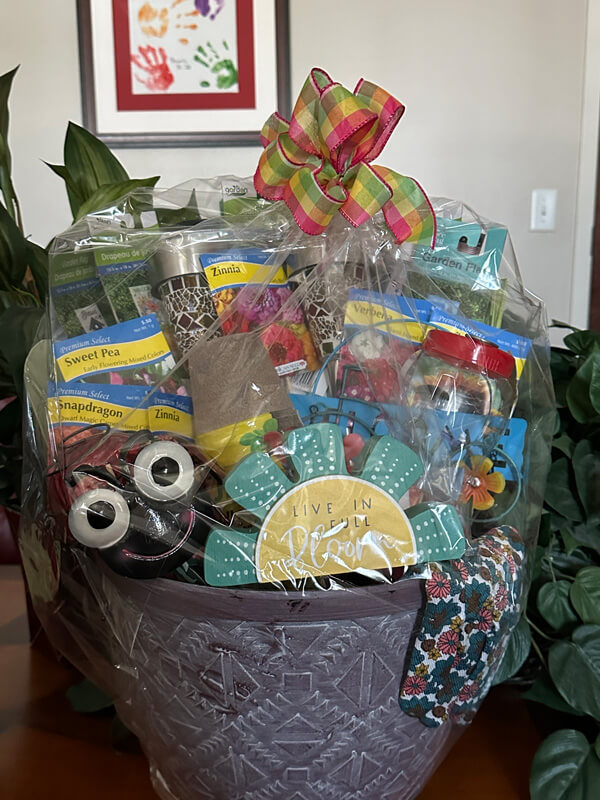 (2) Reusable bags
Kneeling garden pad
(2) Solar lights
(1) Garden Shovel
(6) Garden Flags w/ stand
Gloves
Moss Rose Kit
(6) Seed Packs
(1) Flower Pot
Hummingbird feeder w/ food
Starter Flower Pots
Lady Bug Solar Light
Decorative Welcome Sign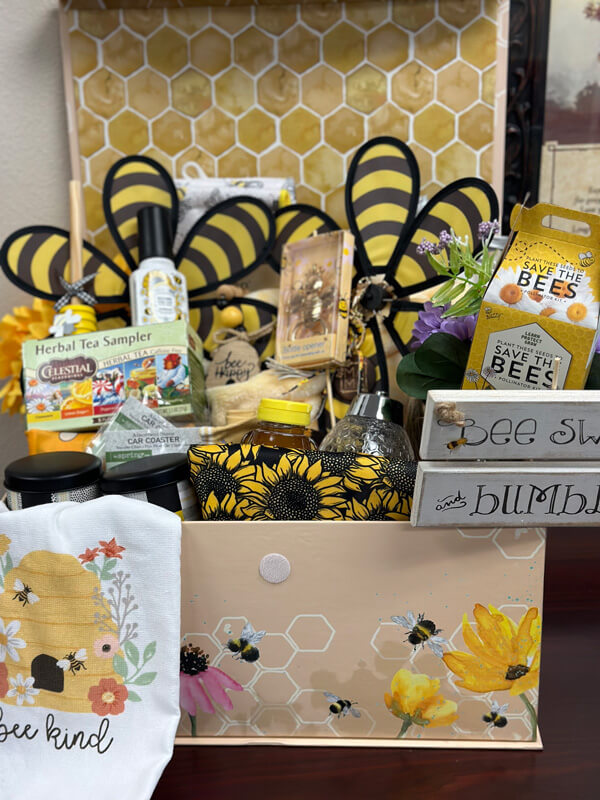 Blanket
Dish Drying Mat
Hot Pads
"Mama" Key Chain
Bottle Opener
Bee Pollinator Kit
Makeup Bag
(2) Candles
(5) Pair of Socks
(2) Car Coasters
Dish Towel
Bee Sweet Decorative Sign
Thomas Brand Honey
Honey Dipper
Herbal Tea
Coffee Cup
Poo-pourri
Burts Bees Hand Soap
Yellow/Black Wind Spinner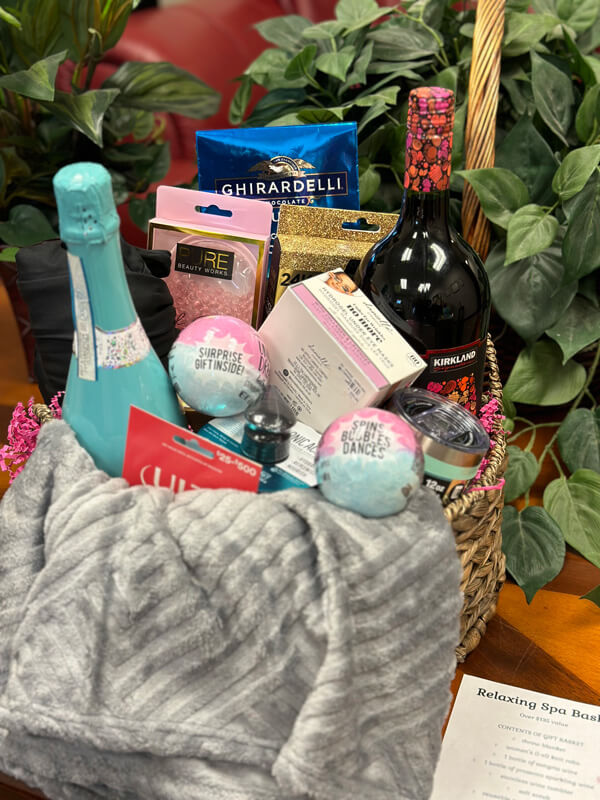 Over $135 value
Throw blanket
Women's (l-xl) knit robe
1 bottle of sangria wine
1 bottle of prosecco sparkling wine
Stainless wine tumbler
Salt scrub
Reusable cooling gel eye mask
Ghirardelli chocolates
24k Gold face mask
Dove moisturizing spray
Hydrogel eye mask
Hyaluronic acid face cream
2 bath bombs
$25 Ulta gift card
All tucked into a cute reusable wicker basket
Crown and Ivy Beach Bag
Beach Towel
Beach Umbrella
(2) Pool Floats
Banana Boat Sunscreen
Afterburn Gel
26 oz. Tumbler
Fill out the form if you are interested in purchasing tickets. We will contact you to arrange payment and delivery.